Daily Fantasy Sports Betting in Colorado
Published: Sep 17, 2020
Updated: Jan 4, 2022
When it comes to fantasy sports betting, daily fantasy sports, otherwise known as DFS, is a multi-billion dollar industry with millions of players that truly love the platform. It has held contests since 2007 and over the years it has become one of the best and highly acclaimed ways of betting with real money within fantasy sports. Let us take a look inside and a Review of the best daily fantasy sports sites.
Daily Fantasy Sports (DFS) Betting Legislation and Laws in CO
Daily fantasy sports are legal within over 40 US states. Through some of the Best Daily Fantasy Sports Websites, it has established itself as an industry must and is considered legal US sports betting. It's important to note that, in some of these states, you can be taxed for DFS and be charged some licensing fees, however, this does not hold true for all states. DFS is legal and regulated in the state of Colorado.
What is Daily Fantasy Sports (DFS)?
Daily Fantasy sports or DFS are a subset of fantasy sports games where players compete against others by building teams filled with professional athletes throughout different leagues. They earn points based on the performances of the varying players within competitions that are constantly happening within the real world. Daily fantasy sports are another variant of traditional fantasy sports that can take place throughout season-long fantasy sports contests, not just a single game. These are structured as paid competitions and known as contests where the winner can receive a share of the pot funded by all of the entry fees placed by players. The provider takes it as rake revenue as well, especially during an NFL season, ensuring a season-long fantasy.
Which CO DFS Sportsbook Have Granted Licenses?
There are a few DFS Sportsbook websites that have granted licenses and are legal to play in the Colorado state. These include DraftKings and FanDuel. The Best daily fantasy sports sites are licensed, and the best real money DFS sites are usually the ones that stand tall in the industry.
DraftKings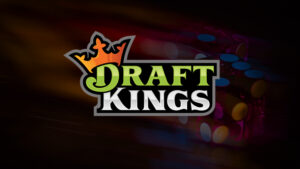 When it comes to DraftKings, it is important to know that this is one of the largest daily fantasy sports operators within the US. They feature an excellent web client accessible by just about any desktop computer as well as amazing iOS and Android applications which will allow you to manage your team responsibly and efficiently through their responsive and flexible design language and ease of use. There are different game formats and even contests with prize pools to those who qualify, with even head-to-head contests putting two players against one another. It features 50/50 tournaments, which means that half of the field actually receives payment while multipliers play a small percentage and league players can join or start and win compile points. DraftKings offers a wide array of sports such as college football, NBA, NFL, NHL, NASCAR, Esports, MMA, UFC, MLB, Golf, and Soccer. Players create teams in a Draftboard and there are a lot of Sports offered in daily fantasy including salary cap-based contests. Through this popularity and commitment, it attracts a lot of attention, which means more players play, and more prizes can be won, leading to market domination and advanced players' statistics management systems.
FanDuel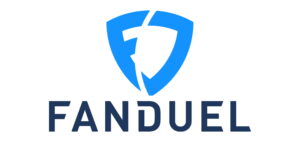 Every leader needs a solid rival, and in this case, that rival is FanDuel. If you browse a bit online you will find out that there are a lot of competitions between DraftKings and FanDuel, and FanDuel is known for paying out big time, over a billion dollars in annual prizes to its users. Throughout the years, they have evolved and have created potentially one of the best user experiences available throughout any provider in the industry and offer the best statistics. Their software is top-notch, offering a lot of features in a solid and responsive way that you can access at the comfort of your browser or through their unique and easy-to-understand iOS and Android application. You can play head-to-head or 50/50 competitions with multipliers at any place. The key difference with this operator, and the reason that it has held up the test of time and rivals even the biggest operators out there it's through its innovation. It has established itself as an innovative operator that invented single-game contests as well as beginner contests and features that allow people to figure out which players are experienced in the game and which are new. They also pioneered the contest-entry limits which help out newer players as well as high-security measures that keep third-party software away. The games you can play in FanDuel include Major League Baseball, NCAA, NBA, Golf, NFL, NHL, Soccer, and WNBA. The operator offers the best and largest prize pools within DFS and they feature a lot of cash games. Both operators feature the best daily fantasy sports apps and are the best DFS operators, which makes them the safest fantasy sports sites.
Yahoo Daily Fantasy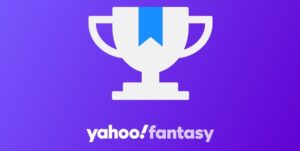 There's also Yahoo Daily Fantasy which lets you compete with your sports knowledge and win money without waiting for the season to end. You can find opponents and play within different contest sizes. By creating a winning lineup, you can track your contests from any location.
Colorado DFS Types
Daily Fantasy Sports allows players to build full-fledged teams filled with athletes and use the real on-field stats to compete against one another throughout a season. It is a social game first and foremost where a player is playing against other people boiled down to a single day or week as he drafts the team. This allows players to put their custom teams against one another over shorter periods of time which can be just a single day instead of an entire season. It's one of the fastest ways to improve your sports experience and it allows you to thrive and accelerate your gaming experience. One of the best DFS formats is salary cap-based contests. This means that players can build a lineup and play under a pre-set number of money. They can assign fictional salaries to their athletes based on their performance. Once it is all said and done, the participants gather points based on the real-world performance of the athletes, especially during the Super Bowl season. There are specific formats that DFS contests follow and these are as follows:
Guaranteed Prize Pools: When it comes to guaranteed prize pools, players can pay a set entry fee to compete for a final share of a fixed prize pool. The contests offer the largest pools and payouts on DFS. The site also commits to adding money to the pool if the required number of entries isn't reached.
Cash Games: When it comes to DFS cash prize games, there are two types of contests, 50/50 and head-to-head tournaments.
Head-to-Head: Head-to-head contests are a single lineup entry versus one other player, and the player with the highest score wins the total of the entry fees.
50/50: 50/50 leagues pay the top half of the field in order to double their buy-in. Within the first half, the field wins a payout, which means that a contest with 100 team owners will have 50 winners who have picked a team.
Leagues: Leagues are contests that three to one hundred people can participate in. These can be held privately or publicly at any DFS site and offer smaller prize pools with large payout percentages. Remember that there is a salary cap set by the site.
Tiers: It's important to note that in the case of DraftKing, tiers contest feature no salary caps, and players are in pre-set tiers.
Beat the Score: Beat the score allows FanDuel contests players to build a lineup that surpasses a pre-set scoring total and they get a share of the Guaranteed prize pools in return.
Showdown Captain Mode: The Showdown captain mode gets rid of real-world positions and allows players to build the team of their dreams with the designated team captain getting points at a rate of 1.5x the normal one.
Single Game: When a game of DFS features teams made from athletes playing within a single game. You can designate players to earn at higher rates than others.
Parlay, Prop, Prediction Fantasy Sports: Basically betting props at sportsbooks, with a different variety of DFS style formats for winning. This includes FantasyDraft and Boom Fantasy.
Parlay and Prediction Fantasy Sports Offered in Daily Fantasy
DFS offers access to a variety of different sports, including:
Football (NFL)
Basketball (NBA)
Major League Baseball (MLB)
Hockey (NHL)
College football
College basketball
Golf
NASCAR
Soccer
Mixed Martial Arts
E-sports such as League of Legends, DOTA 2, CS:GO, Overwatch, and others.
Top NFL Contests for CO DFS Players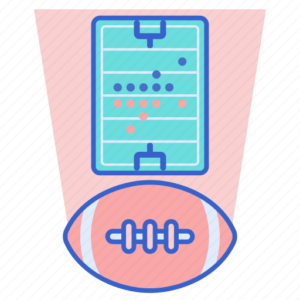 DFS has become really popular with tens of millions of players regularly enjoying games within a multitude of sports. Some of the most popular sports include NFL and can lead to hundreds of thousands of entries per week. The top NFL contests for DFS players include 50/50 contests and tournament contests. The 50/50 contests give you some of the best odds in winning as players who finish within the top 45% double up their money, and players who finish in the top half of the field win an astonishing 90% of their entry fee, which makes it an excellent option for newcomers to the service. On the other side of the spectrum, tournaments, qualifiers, and multipliers are high-risk and high-reward options for players, as they vary in size and structure. They pay out the top 10% to 15% of finishers and you need to finish in the top 1% to win at tournaments, which can prove to be difficult, this is recommended for players who know what they are doing and feel confident in their abilities.
What Not to Do in DFS
When it comes to the do's and do not's in DFS, things get interesting. Here is what you should never do in DFS. For one, you should never ignore the news, always keep track of the stats of players, injuries, and training schedules. Second, follow what the crowd is going on, you need to get inside of the mind of the general public and their way of thinking in order to find a way to go against that mentality. Finally, never take on the professionals, even though you may think you're an expert, that's your ego talking, and you might lose a lot. Choose your opponents carefully and win big.
Read our detailed reviews for more info about legal online gambling and betting options in Colorado:
FAQ
Is Daily Fantasy Sports Legal?

The game of daily fantasy is legal and there is constant DFS legalization in states as the industry is pushing to make it legal in all 50 states. Although, the Gaming Enforcement Division may have opinions in some states.
How Much Money Is in Daily Fantasy Sports?

DFS generated $3.2 billion in entry fees and a total of $335 million in revenue during the 2017–2018 year.
Can You Play on More Than One Daily Fantasy Sports Website?

Yes, you can play daily fantasy sports on multiple websites.
Is DFS Just a Form of Sports Betting?

There are, without a doubt, similarities between DFS and sports betting, which can, in fact, be considered as a form of gambling to some. However, there is a difference, as sports betting payouts center around team-based results, and DFS is based on player statistics. The DFS community considers it a game of skill.
How Do I Deposit on a Daily Fantasy Sports Site?

You can use all major credit and debit cards including Visa, MasterCard, Discover, and American Express as well as services like PayPal registered in your name.
Do You Have to Pay Taxes on DFS Winnings?

In many states, DFS winnings are considered taxable income, so if you win $600 or more within a year, the DFS website will send you a 1099-Misc tax form.
What Is the Most Popular Daily Fantasy Sport?

The most popular DFS sport is Football (NFL) followed by Basketball (NBA) and Baseball (MLB).
What Is the Minimum Age Required to Participate in DFS?

You must be at least 18 years old in order to open up an account and participate in contests or win prizes.
Can you make money playing daily fantasy sports?

Yes, through the fantasy league you can virtually play sports with real teams and take part in cash contests, where if your team scores points and wins you can get rewards according to points your team earns.
Written by: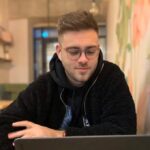 Stewart is an advantage gambler, author of reviews, and contributor at Luckycolorado.com. Reviews and guides written by Stewart are the perfect answer to all your questions.