Everything About Top Colorado Sports Betting Apps
Today we can not only watch our favorite sports on the screens, but we can bet on them and win real money, thanks to the online sportsbooks. It has not been long since online betting sites and sportsbooks have become an integral part of the gambling industry. Almost every jurisdiction in the US has now legalized wagering on different sports. As a result, many top-rated sportsbooks have emerged in the last few years.
Among all the states that have opened their gates for these platforms, Colorado is also a jurisdiction that has wholeheartedly embraced the betting culture. There are many top Colorado betting apps that have sprouted in the last two years that have majorly contributed to the development of the industry. Legal sports betting in Colorado has been open since November 2019, which made it the 19th US state to legalize wagering on sports. It is important to search for the best CO online sports betting sites that can cater to your requirements.
This article will talk in detail about the popular CO online sportsbooks and how they work to make the gaming experience even more exciting for the players. So just scroll on to discover more.
The Best Betting Apps in CO
To completely enjoy the fun of wagering on sports comes with finding the best app that can provide you with maximum benefits. It is always better to learn more about sports wagering platforms before you make a decision. There are several online sportsbooks that are running successfully in the state. To further ease your hassle of finding one, here we have listed the top Colorado betting apps that you can choose from according to your preferences.
DraftKings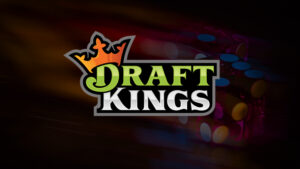 There is no doubt in asserting that DraftKings is the best sports betting app in CO. When you think about wagering on sports in the US, you have to think about DraftKings. Capitalizing its prominence in the Daily Fantasy sports, DraftKings sportsbook has made its way through the success. Daily odds boost, user-friendly interface, creative wagering specials, and a wide range of sports are some of this platform's major takeaways. All the new sign-ups at the platform are eligible to bag the bonus of a $1000 risk-free bet. The mobile app of DraftKings is available in web, Android, and iOS versions, so you can play on the go.
FanDuel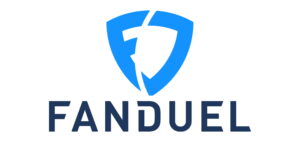 Yet another sportsbook that has cultivated its popularity from the DFS market is FanDuel. It is an experienced sportsbook that has taken the US wagering market with the storm. There are many creative promos and lucrative offers for players. Not to forget the most exciting part, i.e., the sign-up bonus. All the new entrants on the platform are eligible for a $1000 risk-free bet, which is quite a catch. All the major sports leagues are available, including NBA, NHL, NFL, MLB, soccer, and much more. You can download the app on your iOS and Android devices and use it on the mobile web browser.
FOXBet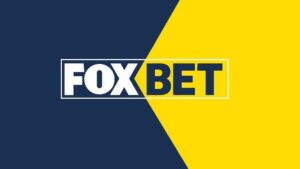 It is a highly reputed and legal sportsbook in the US that has been affiliated with FOX Sports. You can enjoy all the major leagues on this platform and savor the victory. The platform has a very smooth interface that makes it easy for the players to place their bets and go about other processes. The sign-up offers at the platform are also worth it. With every new sign-up, the players are given a total of $1000 bonus broken down into a $500 deposit bonus and a $500 risk-free bet. You can use the mobile app from FOXBet to get a more enriching experience on the platform. The platform has a wide network in the US that makes it preferred sportsbooks in Colorado as well.
BetMGM


Earlier known as MGM Sportsbook, this site is a sportsbook variant that has bagged an ample reputation in the sports betting industry. You can see lineups of different sports leagues on this platform. It is not only the user interface or the intuitive navigation; it is also the amazing bonuses and promotions that make this platform a big hit among the players. All the new entrants on the platform are given $500 worth of risk-free bet on the deposit of a minimum of $10 after the sign-up. There is a dedicated app for FOXBet that you can avail of in web, Android, and iOS versions. It is rated among the best Colorado real money betting apps that can take your wagering experience to greater levels.
How Can You Download Betting Apps in Colorado?
The best way to play on these sites is by downloading their dedicated apps. Using a mobile betting app in Colorado is legal, and you can make the most of this opportunity. To download the app, you can either visit the site directly or reach out to the operating system's respective app stores. At the site, you will receive a download link that will get you through the entire process. Generally, all the sportsbooks' apps are compatible with both Android and iOS versions. So, you can play them on your tablets, smartphones, iPhones, iPads, etc.
The best part of playing through an app is that you get to play on the go, and you don't need an entire desktop. The navigation and graphic quality of apps are also excellent, which makes it an even more popular option. Everyone who likes to wager on sports are preferring apps over desktop versions. Apps are highly safe and exciting to play on. So, if you are planning to wager on spots anytime soon, you must consider downloading the platform's app.
What Can You Expect From Betting Apps?
A sport betting app in CO is known for plenty of its features that make it a favored choice for the players. Navigation is the most crucial part of the applications that make it super easy to use. If you have super high-quality navigation, you can easily scroll through the options on apps. Another important feature is the user interface; it is a point of interaction between the human and the computer. The user interface includes elements like layout, design, fonts, and every other ingredient that increases the app's usability. These are the important things that you can expect from wagering apps to make your experience worthwhile.
What are the Different Types of Sports You Can Wager on?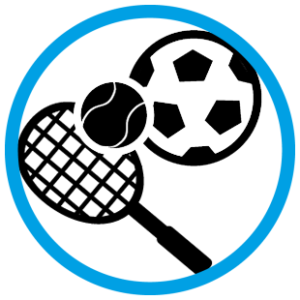 The United States is filled with sports fans who keep up their passion for sports. Hence, you can find a myriad of sports to bet on the major sportsbooks. A majority of betting platforms have covered almost all the sports leagues happening in the country. NFL, MLB, NHL, NBA, NASCAR, Golf, Soccer, Tennis, ice hockey, college sports are some of the most popular sports events in the country that you can possibly wager on the ideal platforms. First, it is important to choose your preferred sports that you intend to bet on after finding the right wagering platform.
Different Types of Sports Bets in CO
There are various kinds of bets available on these platforms, each having its distinctive properties. It would help if you found the ideal wager type before you prepare the lineup. Here are a few popular bets for you:
Moneyline: It is the most commonly used bet, which is extremely straightforward. You just have to pick up a team or a player that is likely to win.
Parlays: In this bet, you can combine two or more bets together to make a big bet. It is important to understand that you need to win all the bets in order to win.
Teaser: It is a variant of parlay, where you can still group the wagers, but you have the option to tweak up the points spread
Totals: The sportsbook sets a point prior to the match; you need to bet on a team or a player whether they will make over/under that set points.
In-Game: As the name suggests, you can wager when the game is going live. You can make any of the mentioned wagers, but the window opens when the match starts and gets closed when it ends.
Deposit and Withdraw Money From These Apps
When you are engaged with an online sportsbook, you are always concerned about your money's safety. Fortunately, all the CO mobile sports betting apps have made their transaction process highly safe for the players. The deposits and withdrawals are flexible and secure for the players. You can make your deposits via debit/credit card, Neteller, PayNearMe, eWallets, prepaid cards, etc. At the time of paying out the winnings, the platforms generally use wire transfers or checks. Many platforms give out rewards through the eWallets linked to the account. It generally takes 3-5 days to get the winnings reflected in your account. You must choose an app that can provide you with more flexible and secure payment options.
What the Future Holds for Mobile Betting in Colorado?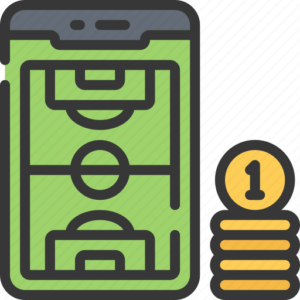 The number of smartphone owners is increasing at a staggering rate, and the passion for sports wagering is not going to dim anytime soon. So, we can positively expect that the market for mobile sports betting in CO will keep on expanding. With more and more online sportsbooks entering the industry, players are given a wide range of options to wager on sports. With the availability of apps, they are more likely to show interest in the platform compared to the desktop version. Hence, the future of mobile sports wagering in the state of Colorado seems to be promising and high-yielding. Hopefully, sports fans will keep on witnessing advancements in the apps that will be majorly aimed to enhance their experience.
The Bottom Line
The sports wagering industry is flourishing with all good prospects that call for the need of improving the services in order to cater to the diverse requirements of the players. Believe it or not, with the availability of such amazing sportsbooks, players have set their hopes extremely high for these platforms. Luckily, their apps have been able to keep up with their expectations. As long as there are N numbers of sports fans in the state, this industry will continue to grow. It is important to concentrate more on the apps and make them highly compatible with the players as they have been showing more interest in them lately.
This article was to provide you with a clear idea of the Colorado sports wagering scenario and the apps you can trust. Make sure you do proper research before signing up at any platform.
Choosing the right sportsbook is a complicated process that requires you to check different platforms before you start playing. Fortunately, we prepared all information in our reviews, so it is highly recommended to read these articles to learn more about apps in the US (Colorado) and pick up the best one:
Frequently Asked Questions
What sportsbooks in Colorado offer mobile apps?

CO mobile sports betting is an important fragment to enhance the gaming experience, and sites like DraftKings, FanDuel, FoxBet, etc. have their dedicated applications. You can check out other applications.
What types of bets can I make with mobile betting in Colorado?

There are different types of bets available on the sites that include money line, totals, parlays, futures, teasers, game props, player props, and in-game bets. It is important to choose the bet wisely in order to mount up the rewards.
How old should I be to bet on sports in Colorado?

The legal age for wagering on sports in 21 years in most of the jurisdictions, and Colorado is no different. You need to showcase your age verification documents during the sign-up.
What is the most popular betting app in Colorado?

The state of Colorado is filled with sports fans. Hence, naming one platform that has a major fan following would be difficult. Some of the popular sportsbooks that need no introduction are DraftKings and FanDuel.
Written by: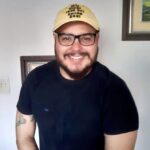 Andy is a skilled recreational gambler for more than 11 years. His primary focus is on the regulated US online casino and poker markets. Editor-In-Chief at Luckycolorado.com.