Learn More With Colorado Social Casinos Review
Published: Nov 13, 2020
Updated: Jan 4, 2022
Online gambling has been flouring in the industry for so long. People have completely given up the idea of brick-and-mortar casinos, sportsbooks, and racebooks; instead, they have inclined towards its online version. Over the years, there have been plenty of innovations brought into the casino world. Whether it is the inclusion of successful online casinos or the development in the mode of playing, each and every step was taken in the industry has brought significant changes to it.
Social casinos are a distinctive category of playing your favorite casino games for entertainment. These are different sites that offer a wide range of colorful games that entices the players. Almost every US country has now adopted this brand-new category and embraced its benefits. Colorado is also among those states that have been successfully nurturing social casino gaming.
There are many top social casinos in Colorado that players are busy playing on. If you are keen to know more about this amazing and chromatic variant of gambling, we have brought you this ultimate Colorado social casinos review that will clear all your doubts regarding it.
What are Social Casinos in Colorado?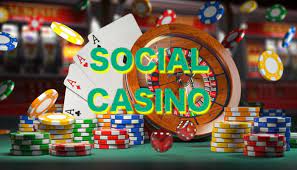 Social casinos are different categories of online games that come under gambling. These are theme-based apps or websites that accommodate a myriad of games that can provide you with unaltered entertainment. As a player, your main goal has to be to reach different levels and complete the achievements. You can play most of the casino games here, including roulette, video poker, blackjack, and slots with your friends. These sites also offer great bonuses and promotions that are meant to enhance your experience. Top social casino offers in Colorado include free coins, free spins, redeemable cash prizes, and whatnot. These sites are free to download on PC or mobile. These platforms earn money through in-game purchases. You do not wager with real money; you purchase coins in order to start playing.
The basic difference between social and online casinos is that the latter is purely based on gambling, whereas the former is meant for entertainment purposes. As they do not involve the element of gambling, most of these sites are legal in jurisdictions where wagering is not legal. There is no monetary risk in social games, whereas, in gambling, your money is always at stake. When it comes to gaming variety, social platforms remain at the forefront. Social casino is a great way to enhance your skills and get the experience you need. It is important to understand the basic differences between these two casino variants before you invest in one.
The Best Game Variants You Can Expect on These Sites
The best thing about these gaming platforms is that you will get a wide variety of games to play. Here are a few popular social casino games that you can expect on different sites-
Blackjack: The most played game in the online gaming industry would definitely be blackjack. Here you will receive some chips during the sign-up, and you have the option to buy. With those chips, you can start wagering.
Baccarat: It is a widely famous game in Asia that has been bagging ample popularity in Western countries as well. Live chat, free play, and bonuses make the perfect potion for baccarat.
Roulette: Roulette is a well-rated game on gambling sites for years now. The social game version doesn't involve any dealer; instead, a random number generator acts as the wheel.
Slots: Slot games are what truly define social games. They attract players in every possible way. There are slot games based on different themes and adventures. Slot tournaments are also an unavoidable part.
Poker: It is an integral part of social games that has plenty of variants. These games will give you the opportunity to develop your poker skills as there will be no risk of losing money.
An Overview of Chumba Casino in Colorado
When it comes to naming the top social casinos in Colorado, Chumba Casino stands at the forefront. This gaming platform has shortly made its way into the state's list of successful social gaming platforms. The site is completely legal for the US and Canadian players. There are plenty of things about this gaming platform that makes it an ideal choice for players.
Bonus and Free Sweeps

The best thing about this platform is its sign-up offer. For the first time, those who join this site are eligible to get 2,000,000 Gold Coins and 2 Sweeps Coins free. Not only this, but you can also avail of a $30 Gold Coin package that includes 3,000,000 gold coins for $10 and a bonus free 20 Sweeps Coins. Use the Chumba Casino promo code to avail of the bonuses. Another important point that you need to remember is that all the platform rewards can be converted into cash prizes. For this, you need to accumulate the Sweep coins.
Software
The gaming software is super easy to play; you won't feel any lag. The graphics quality is also commendable. The slot machines will provide you with an enriching gaming experience. There are two game variants, Free Games and Sweep Games, and the platform has given a button to switch between these two.
Slots
Chumba has more than 40 slot games on its platform that varies from progressive slots to three-reel games. The platform has its own line of games that are developed and managed by in-house developers, which is also a standalone feature. The sharp detailing graphics of these games will make you play more. There are free spins round through which you can mount up your Sweeps.
Other Games
Apart from its major attractions of slot games, other interesting games at the platform include blackjack, roulette, video poker, etc.
Mobile App and Customer Support
The gaming app is based on HTML5, making it highly responsive. The app is available on both iOS and Android devices. All the queries and issues are resolved by the strong customer support team at the platform via Zendesk. You can send mails to the site that maximum takes 1-2 days or less to get a response from the team. They also have an elongated FAQ section that pretty much elaborates on all the queries that may arise.
In a nutshell, Chumba Casino is a complete package for those who are looking for a legal, entertaining, and highly rewarding social gaming platform in Colorado.
An Overview of Luckyland Slots in CO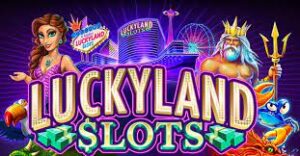 An ultimate legit and exciting way to play online slots, LuckyLand Slots is a popular social gaming platform in Colorado. This platform is in existence since 2018 and has made its way into the top social casinos in Colorado. Everything about this platform is worth an investment. The site is free to join and offers a wide range of games that can excite you. The customer support service is also highly responsive so that you never remain in a dangling situation.
Bonuses
LuckyLand has made sure that its players get all the possible rewards to enhance the gaming experience. The moment you join the platform, you will receive 7,777 Gold Coins and a bonus of 10 Sweeps Coins. When you make your first deposit, i.e., purchase, you get a whopping $10 Gold Coin package of 50,000 Gold Coins at $4.99. That's not it; you also get a bonus of free 10 Sweeps coins. Use the LuckyLand Slots bonus code to get the bonuses. To get more coins, you can connect to the Facebook page of LuckyLand Slots. Along with these, there is a daily gold top-up bonus that you accumulate when you log into the platform every day.
 Slot Games
As the name suggests, LuckyLand Slots is popular for its myriad of slot games. All the games have highly impressive graphics and themes. These games are powered by top-notch slot machines that will offer you great gaming. Some of the popular slot games here are Dragon's Den, Cake Off, Clover Cash, and Cobra Room. You can also witness slot tournaments where you get to compete with other players to get a share from the prize pool. The prize pool depends on how much you play. So, the more you play, the larger the prize pool.
Purchase And Redemption
You can use your credit card for purchasing gold coins, and the rewards can be redeemed after accumulating Sweep Coins. The prizes are sent through Electronic Fund Transfer.
Mobile App and Customer Support The platform has a dedicated app that can be downloaded on both iOS and Android devices. LuckyLand has a strong customer support team that will offer quick responses to your queries. Either mail or reach out to the Facebook page to connect with the team.
LuckyLand Slots is a perfect destination to get unparalleled entertainment and a wide range of slot games that are hard to find anywhere else. Choosing this platform can provide you with a wide range of benefits that make you fall in love with this platform.
Colorado Social Casinos Mobile Apps
All the legal casinos in Colorado have introduced their dedicated gaming apps for the players to make their gaming experience even more enriching. The apps are highly intuitive and impressive with high-quality graphics. Generally, these apps are available for both Android and iOS devices, so you can play them on your smartphone, iPhone, iPad, and tablet.
What are the Banking Methods at These Platforms?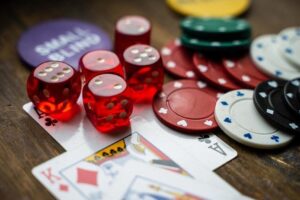 Though there is no wagering of real money, you need to make the in-app purchases in order to start playing on these sites. There are sites like Chumba Casino and LuckyLand Slots that offer cash prizes, so there has to be a stringent banking method. Generally, purchases on the app are made via credit cards, and the rewards are given out through checks of electronic transfers.
How Social Casinos are Legal in Colorado?
The reason these sites are completely legal in the US is that they don't involve any gambling. So plenty of jurisdictions that have not legalized online casinos have shown a green flag to these platforms.
The Bottom Line
Social games have changed the mode of gambling and made it more exciting for the players. These games are highly competitive and yield high profits. Colorado's best social casinos have been helping players in the state to engage more in these games and avail of its benefits. It is important to understand the basic difference between casinos and social casinos. The latter is a much fun version that has prepared a great reward system for the players. This Colorado social casino review is meant to provide you with all the information that you need to make the most of these platforms. Hope you will be able to get the best from this review.
Not sure if you can play casino games and bet on sports online in your state? Check these reviews, we have answers to all your questions!
Frequently Asked Questions
Are social casinos legal in Colorado?

Yes, you can play on legal social casinos in Colorado. You just have to be 21 years or older in order to start playing on these sites.
Can I play for real money in a social casino?

Yes, you can play for real money by purchasing coins. Rewards are also given out in the form of coins. You don't win real money; these games are meant for entertainment.
Are there any promotions on LuckyLand Slots?

All the new players who sign up at the platform can get ten free sweep coins and ten gold coin packages. It is the best a player can avail from a slot site.
How can I contact the support department on Chumba Casino site?

You can contact the support team via mail: [email protected]. ZenDesk powers customer support at Chumba. You can also connect to their Facebook page to resolve queries. You can also refer to the FAQ page of the site that gives important details regarding your query.
What is the most popular game in social casinos?

The popular games that people are playing in high numbers are poker, slot machines, and table games. Slot games have higher popularity among the others.
Written by: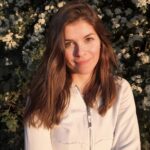 Aria works hard to make sure that residents from different states have access to honest reviews and credible information about the best legal gambling sites. She has a rich experience as a writer, SEO specialist and expert in sports betting. Sports Editor at Luckycolorado.com.