PointsBet Sportsbook Review & Bonus Code
Published: Nov 13, 2020
Updated: Oct 29, 2021
$1,000
Screenshots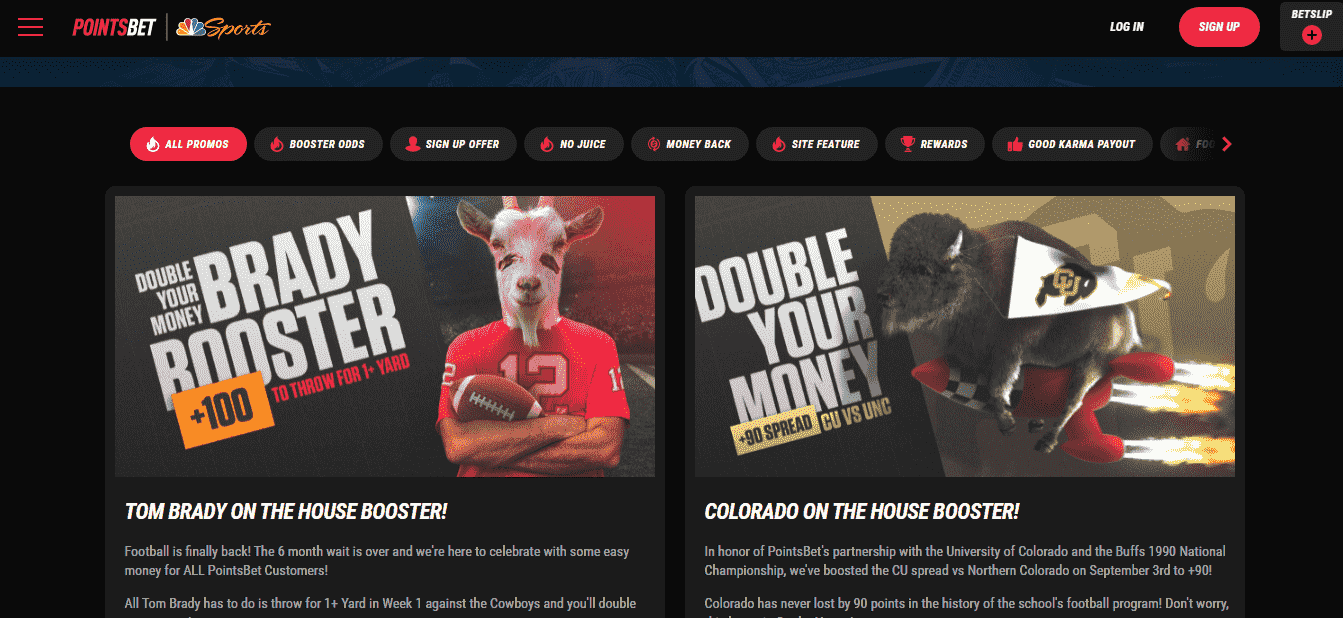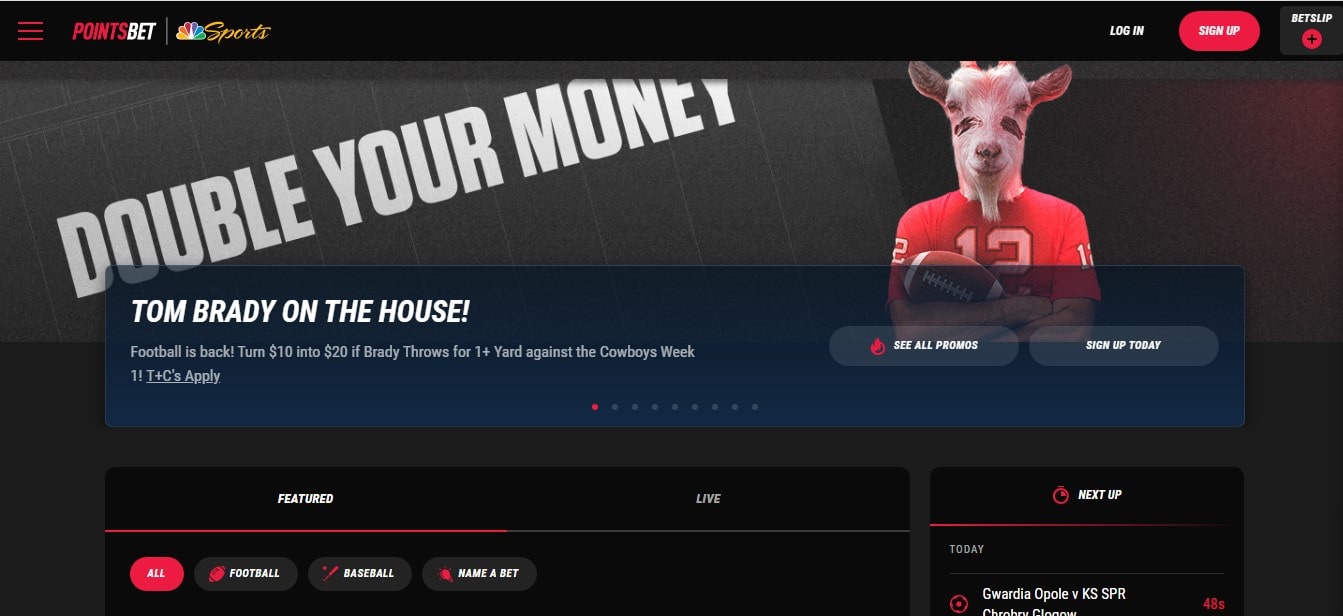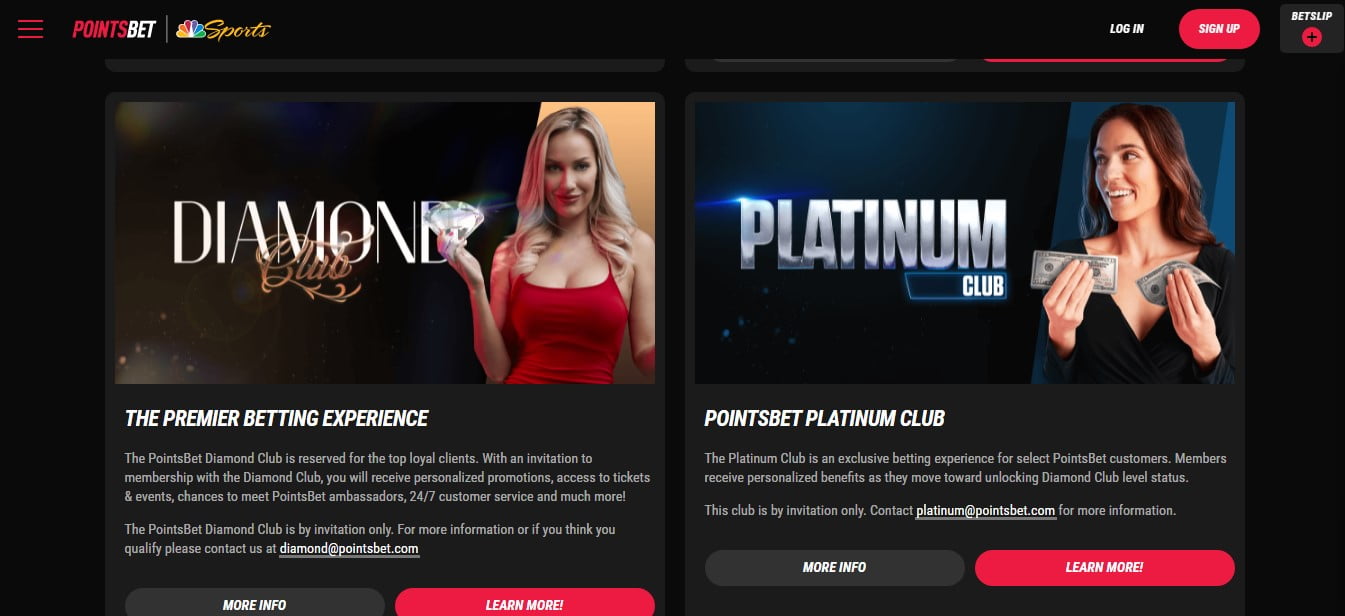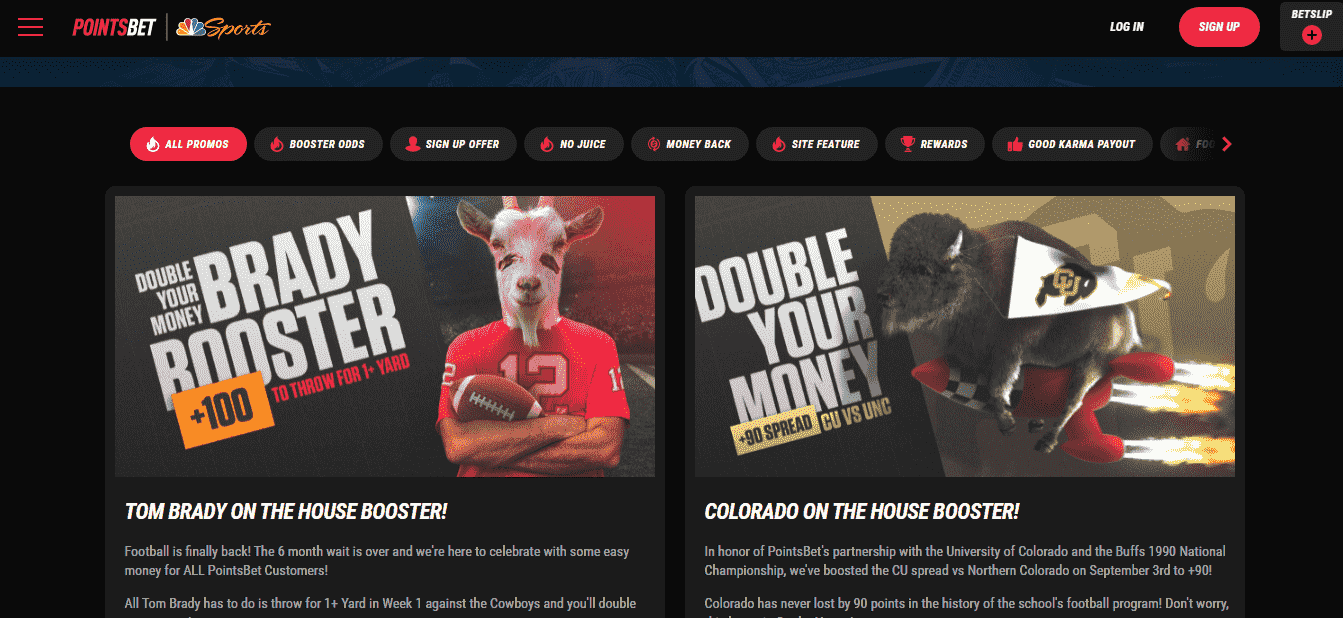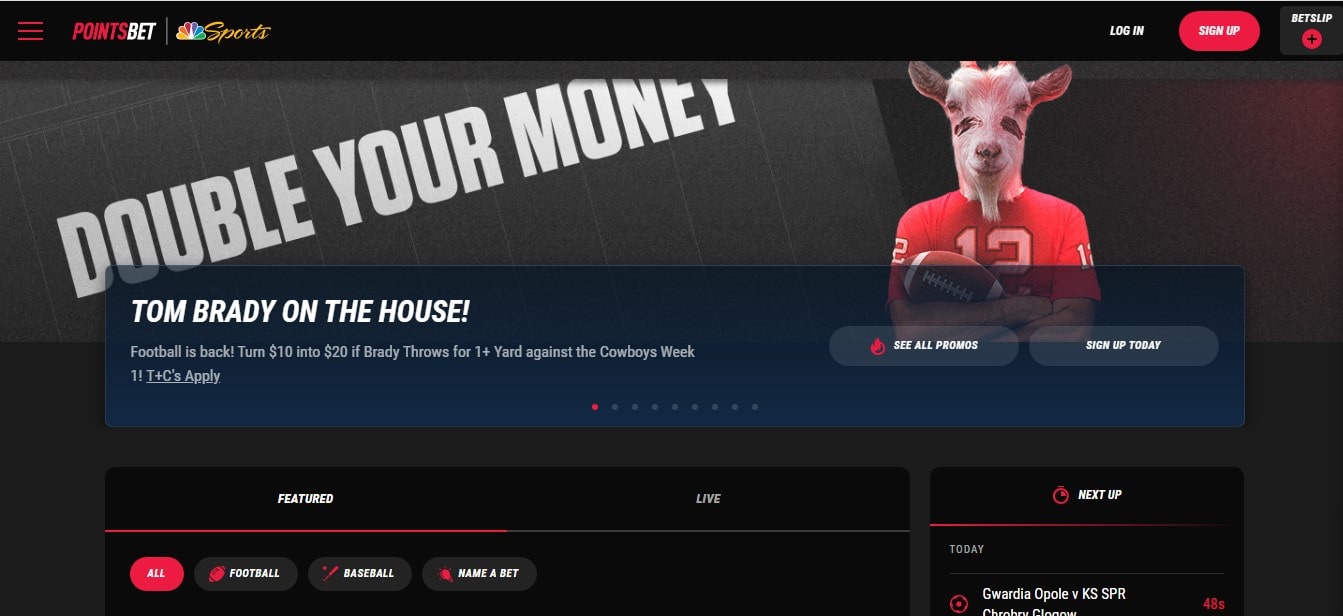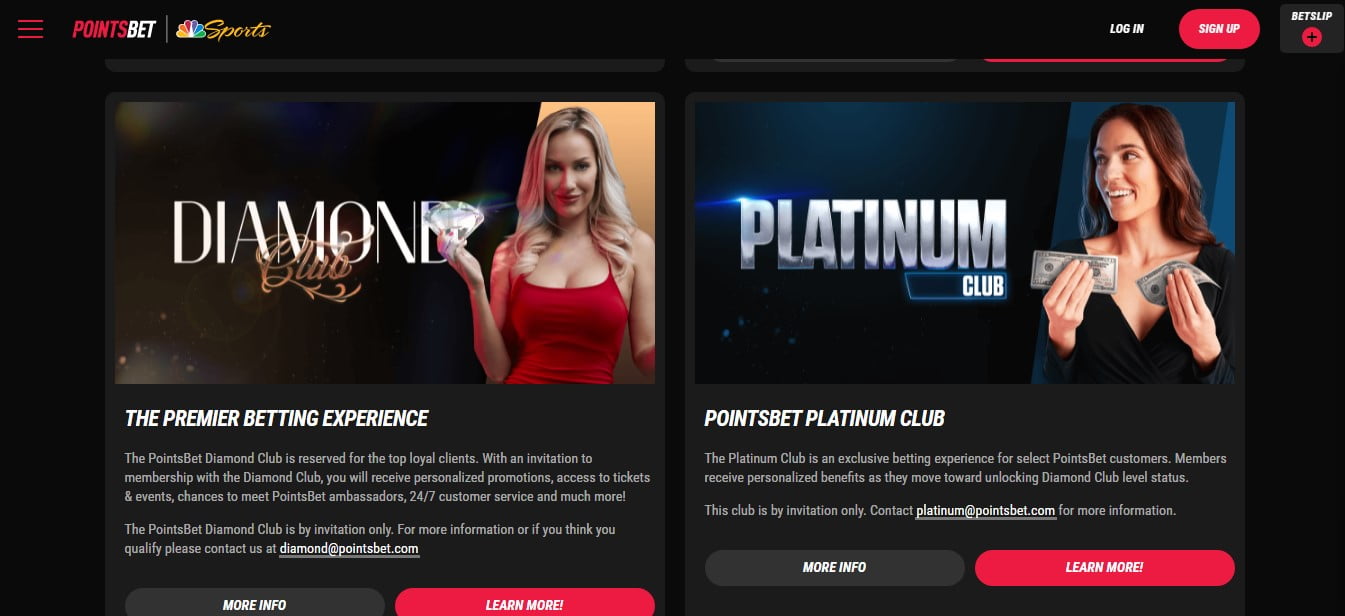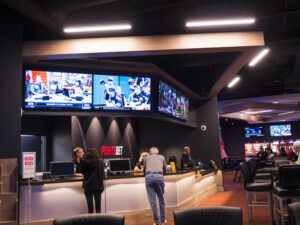 PointsBet, founded in Australia, has made its existence in the United States in 2018 after the overturn of the Professional and Amateur Sports Protection Act (PASPA). Present, it's operating in many places, New Jersey, Indiana, Iowa, etc. In the later part of 2020, Colorado PointsBet Sportsbook app will be launched. From a well-designed app to best-in-class promotions, bonus code, odds for each team, PointsBet has been the fastest growing online casinos in the market. With its signature website design and exclusive features, welcome bonus offers, etc. the PointsBet Android app is unique.
PointsBet, in alliance with Colorado's Double Eagle Hotel and Casino, will soon be launching their website. Since the existence of betting online, PointsBet has emerged as one of the reputed and trustworthy leads and has the willingness to stand when it comes to innovative technology and wagering alternatives. One of the headquarters of PointsBet is in Colorado, established in 2019.
PointsBet Sportsbook Offers in Colorado
The gaming software is known to offer a different new player welcome bonus to their clients. It is one of the aspects why the legal sports betting site has earned so much popularity. Therefore, if you wish to know about the bunch of bonuses, take a look here.
Sign Up Bonus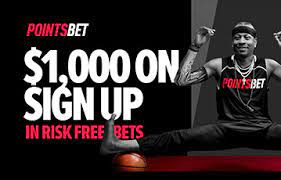 The Colorado PointsBet Sportsbook bonus is offering an exclusive signup bonus. When a new player signs up for mobile betting accounts, he or she gets a signup bonus of $25 with $500 matched on the first deposit. For claiming the deposit bonus, you need to deposit $50. Suppose you deposit $50 and bet with $150 thrice or $50 with two multipliers of $250 to claim the full $500. But ensure that you go through the terms and conditions of the CO PointsBet promo code. The promo code for this is "XTRABET". 
Refer a Friend Bonus
Like any other CO sportsbook, in the Colorado PointsBet Sportsbook review, we would like to include that it offers a friend bonus. It indicates you can refer the link to your friend, and when they sign up, you get a bonus. After your friend deposits an amount of $50, you get $50 as a credit. It's a great way to earn sports betting revenue. But ensure that your friend is at least 21 years to register on online casinos.
Welcome Bonus
PointsBet Sportsbook odds in Colorado is a growing entity and has put many resources into marketing. They are trying their best to attract as many bettors they can. Additionally, they are offering odds booster while regularly adding values to bettors. The best welcome bonus is one of them, and after signing up, you can utilize the advantage of four risk-free first bets up to $1,000. In the first set of risk bets, you can use standard odds up to $250 each and then move to $500 through PointsBetting format.
Daily Bonuses
Players also receive daily player booster odds or parlay, which they can use while placing the bets. Ensure that you check the website thoroughly to know about it. The details of the promo codes are updated regularly, and if you do not check, you will not get to know about it.
 PointsBet Loyalty Program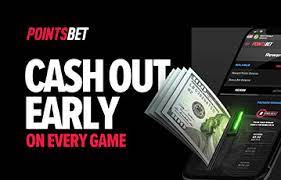 In this CO PointsBet Sportsbook review, we would like to say that the app is pretty simple to operate. Bettors receive one reward point with each $5 bet in a fixed-odds wager. In free bets, 100 reward points will give you one dollar. After accumulating enough reward points, move to the menu and move to the reward section. Here you can redeem the free bets and where the bonus is shown in the current cash balance. There are no Colorado promo codes PointsBet Sportsbook required for this reward.
Seasonal Offers
As you know, the Colorado PointsBet Sportsbook football contest is big, so it offers seasonal rewards to attract players towards the website. The seasonal offers given by the best mobile sportsbook operator keeps varying from time to time. The seasonal offers can be anything from cash-back, odds booster, etc. The best way would be to look at the website to know more about the rewards for sports bets so that you can avail of them.
Pointsbet Sports Available to Bet On in CO
Many sports are offered by PointsBet and before you start, ensure to have a brief idea about it.
Sportsbook Review NBA
Betting on the National Basketball Association is the most popular one worldwide, and the NBA betting odds are available online. It's an American Men's league, and every year 30 teams take part, where 29 are from the US, and one is from Canada. Betting in NBA Finals and Playoffs is renowned, which is why the sportsbook offers more value. Research about the previous winners of the NBA before you place the bets. The more information you have, the better it would be for you to place your bet.
NFL
The National Football League is also a popular sport and is a professional American Football League. It comprises 32 teams, equally divided into two categories. The categories are American Football Conference and National Football Conference. You will come across various types of bets like moneyline, win bets, etc. that will give you a chance to win high payouts.
NHL
The National Hockey League can be confusing and complicated, and you need to be aware of all the updates about the players to win big. Many bet types like moneyline, parlays under, or over odds are offered by PointsBet. You can place your bets and win high payouts. This tournament currently comprises 24 teams from the United States and seven from Canada.
Boxing

Boxing is a demanding sport. It has been a way for boxing fans to win real money while enjoying sports. PointsBet also offers many bets, like moneyline, over/under bets, etc. so that you can win more. Make sure you prepare a strategy through which you can win more boxing tournaments. If you do not strategize, it would be challenging for you to win bets.
Well, apart from the above tournaments, many other games are also there in PointsBet where you can place your bets. Once it gets launched, you will have a safer and secure platform through which you can make money. But for that, ensure that you are well aware of the recent status of the players taking part in the tournament.
Types of Bets of the CO PointsBet
In this section of the CO PointsBet Sportsbook online review, we are discussing the types of bets. Knowing the low limit and high-limit wagers will guide you to place the bets appropriately. Your goal should be to learn the bets first before you start placing them.
Moneyline and Win Bets

Moneyline and win bets are interchangeable. Even though most players consider it to be different, they mean the same thing. Based on where you reside, the term changes. In various parts of the US, its money lines wager, wherein other countries, they are known as a winning bet. Commonly placed on hockey and football matches, and in this bet, you need to predict who straight wins the match. Also, visit PointsBet directly in Colorado, where you can see the number of odds you can place on underdogs and favorites.
Futures Bets
If you are not sure which bets you should prefer, you can always invest in futures bets. Many futures bets are available whose outcome will be revealed in the future. It is mainly betting on the matches that have not taken place yet.
Total Line Bets
It is a single wager, and you need to say if the combined value of the match will be over or under the value stated by the experts. It is a popular bet and can be placed at any point in time.
Straight Bets
It is the common bet type and is placed on a single match, and already a live in-play betting line is set. Straight bets are also known as points spread, and you either win points by placing a bet on the underdogs or bet on the favorite by giving up the points. In some situations, where the match ends up with a tie, it's called a push. If it happens, you won't be winning any amount.
Parlay Bets
Parlay bets are also known as a combo, accumulator, or a multi bet. Known as a single bet, and it is a combination of individual wagers. A player winning chance depends on the winning of every wager. It signifies that if you lose any of the bet, you lose the entire thing. In this betting bookmaker review, we would like to say that bookies would want you to have at least ten to twelve Sportsbook review picks. It has higher limits, and winning the bet is difficult.
Teaser Bets
Teaser bets are also known as a two-team teaser, allowing you to combine wagers of several matches. Here you can adjust the points spread, as you are grouping two single bets to form one or multiple games into parlays. It is not a bet that everyone feels convenient to play.
Head-to-Head Bets
Here you need to choose who will complete the race first, and if the same team wins, you also win. It is an upfront and direct bet and is quite popular among bettors.
PointsBet Sportsbook App in Colorado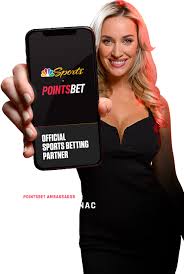 The mobile app is available on Android or iOS, and you need to be at least 21 years to play on this platform. Ensure that you have sufficient memory on your phone to download the application. An updated operating system is also required for the PointsBet application to work brilliantly. For the first real money bet also, you can use the app as it has a great feature. All in all, it stands out among the PointsBet's rivals. Ranging from promotions, daily-odd boosts, reward points, a user-friendly interface are some of the unique features that you will not get on any other platform. There is no variation in the web and the mobile page, and you can comfortably play on both.
PointsBet Withdrawal and Banking
One of the essential aspects that most players are concerned about is if the website is trustworthy. Many scams take place nowadays, and you need to be particular while looking for the sportsbook. PointsBet operates immensely well in this aspect and follows strict rules. Also, the system is regularly updated so that cybercriminals cannot break the interface. The options available through which you can make a payment are credit or debit card, PayPal, e-check, ACH, Paynearme, online banking, PointsBet Mastercard, etc. Withdrawal can also be done, via any of these ways, and the platforms are safe for transactions.
Customer Service at PointsBet Sportbook
The help button is available on the website where you can go and check out the options. You will also come across answers to some questions that can help you resolve the issues. Additionally, email and live chat are available through which you can chat and get your problem solved. They are always available to guide you, and the email address is [email protected].
Latest News
In the US, PointsBet has been a great success; and because of its exclusive website design and user-friendly application. The promo codes and welcome bonuses also come under the aspects of its demand. Well, by the end of this year, PointsBet will launch its website in the state of Colorado.
Wrapping Up
PointsBet has earned huge popularity since its launch in the United States. It's a reliable website with an easy to understand navigation process. The website is also created with attractive graphics that attract players. Additionally, new bettors will also get risk-free bets and many more exclusive deals. Therefore, if you are interested in sports betting, you should give a try on the PointsBet platform.
Choosing the right sportsbook is a complicated process that requires you to check different platforms before you start playing. Fortunately, we prepared all information in our reviews, so it is highly recommended to read these articles to learn more about other websites in the US (CO) and pick up the best one:
Frequently Asked Questions
Is PointsBet online sportsbook legal in Colorado?

Yes, PointsBet online sportsbook is legal in Colorado
Who can play at PointsBet in Colorado?

People who are above 21 years old can play on PointsBet in Colorado.
Does PointsBet charge fees in Colorado?

No, PointsBet does not charge a fee for registration in Colorado, but you need to pay while placing bets.
Are PointsBet winnings taxed in Colorado?

Yes, PointsBet winnings are taxed in Colorado.
How long does it take to withdraw from PointsBet Sportsbook in Colorado?

To withdraw from PointsBet Sportsbook in Colorado, it depends upon the method of transaction you choose.
Written by: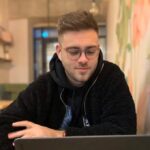 Stewart is an advantage gambler, author of reviews, and contributor at Luckycolorado.com. Reviews and guides written by Stewart are the perfect answer to all your questions.
Best DFS Betting Options and Online Sportsbooks to Bet!