Online Sports Betting in Colorado
Published: Sep 17, 2020
Updated: Oct 29, 2021
The online sports betting market in Colorado has never been bigger. Colorado online sports betting applications such as DraftKings Sportsbook and even Fanduel Sportsbook or BetRivers will hit the market starting on May the first, 2020. Everyone living in Colorado has the chance to finally bet on their favorite teams and sports legally for the very first time in history. That being said, there are a lot of Colorado Sports Betting Apps on the rise that will surely satisfy the needs of any sports betting fan.
Best Colorado Sports Betting Sites
Sports Betting Legislation in CO
In November of 2019, Proposition DD was passed by a vote of the people which allowed for the legalization of sports betting within Colorado. This, in turn, made Colorado one of the many states that let people place bets on sporting events ever since the Supreme Court ruling struck down a law that banned sports betting from many U.S. states in the past. With the passage of this Proposition DD, as well as the legislative bill passed by the Colorado General Assembly within May of 2019, the Colorado Limited Gaming Control Commission and the Colorado Division of gaming are the main authority when it comes to the regulation of the now legal sports betting scene in Colorado. The Colorado sportsbooks betting scene has made the state an attractive option for any fan of sports betting.
Which Sportsbooks Have Been Granted Licenses?
The Sportsbook who have been granted licenses include:
DraftKings
FanDuel
BetMGM
BetRivers
Betfred
PointsBet
Wynn Sports / Bet America / SmarketsSuperBook
William Hill
ISI Race % Sports
BetMonarch
Colorado Sports Betting Brands and Launch Dates
With the law passed and online betting becoming officially legal in the state of Colorado, you may be asking yourself, when can I start betting? Here is the Colorado sportsbooks information you need, so you better get prepared:
FanDuel with a launch date of May 1st
DraftKings with a launch date of May 1st
BetMGM with a launch date of May 1st
BetRivers with a launch date of May 1st
PointsBet is yet to be determined but we assume that it will arrive soon as-well
Bet America to be determined
theScore to be determined
BetFred has also not been determined yet but we assume that it will arrive soon as-well
Barstool Bets to be determined
Caesars Sports to be determined
They are expected to feature iOS Sports Betting App and Android Sports Betting Apps, which means money wagered on sports can be monitored easily, allowing you to play at your convenience.
Colorado is also the home of some of the finest casinos you can play in, such as:
Double Eagle Hotel & Casino
Saratoga Casino Black Hawk
Mardi Gras
Golden Gates
Golden Gulch
How to Bet on Mobile and Some of the CO Best Betting Apps
Betting on Sports wagering apps has never been simpler. Each respectful platform and operator features its own application both on Android and iOS. The setup process is simple, select the application or operator of choice, and visit their website. This can be done either through your desktop computer, or your mobile phone, they are optimized to work on any device you have on hand. Simply register for their service, and you are good to go. You will need to enter information such as your name, username, and password. Remember that all of this information needs to be unique, and the passwords need to be strong including numbers and characters in order to increase the security level of the account as a whole. You may also need to provide your address, phone number, email address, and contact information.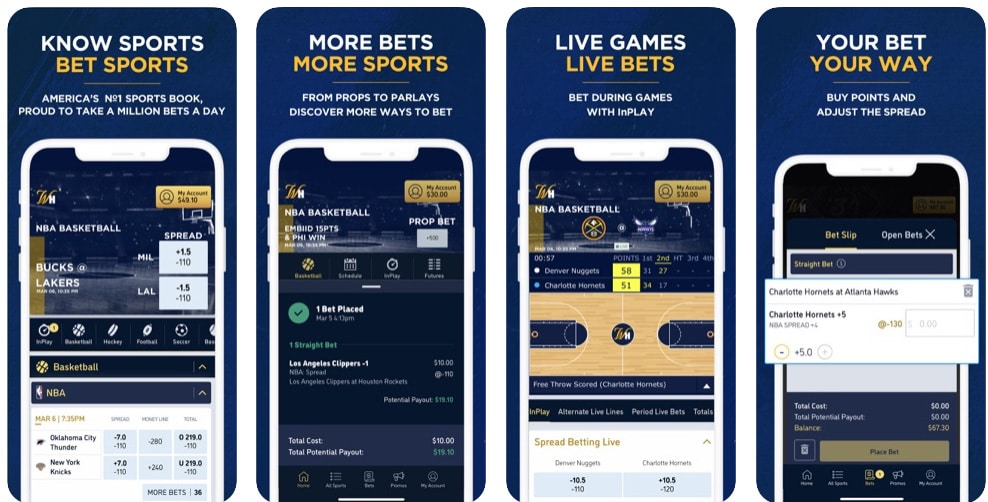 Another part that some applications require is the last 4 digits of your social security number, as this is one of the few ways they can verify your name, age, and location and it will not be stored on the application itself, it will only be used as an initial reference and eventually removed. Keep in mind that no platform will ever ask for your full number due to security reasons, so be wary of platforms that require that. All you have to do is simply log into your preferred account and click on the sport you want to bet on. Keep in mind that you need funds in order to bet, and while most platforms feature entry packages for new members which allow you to bet for free or double your initial deposit, you still need to initially deposit some funds in order to play, so make sure you do that first. Next, click on the game you want to bet on and enter your stake. You can choose anything here, how you think the game will play out, who will score, and so on, the choice is entirely yours, and it can be the differentiating factor between winning or losing. Confirm your wager and enjoy the game.
Apps Available in Colorado
BetMGM
BetMonarch
BetRivers
DraftKings Sportsbook
FanDuel Sportsbook
Fox Bet
A lot of Sports leagues are waiting for your bet.
Colorado Horse Betting
Racetracks
When it comes to horse betting racetracks, there is only one in town, and that is the Arapahoe Park Racetrack. It is located in Aurora, the third-largest city within the state of Colorado, and is owned and operated by the Mile High Racing and Entertainment Group.
Off-Track Betting
There are a total of 12 off-track betting parlors throughout the state that offers multicast wagering.
Types of Legal Sports Betting in Colorado
There are a lot of legal sporting events you can bet on in Colorado. These include:
Point spread
Money line
Totals
Partial game lines
Parlay
Teasers
Pleasers
Round robin
Futures
In-play
Propositional wagers
Single-game bets
Straight Bets
What Are Some of the Most Popular Sports in Colorado and How Many Sports Should You Bet On?
According to the Colorado law, you can bet on any sporting event, excluding high school sports, or proposition bets on college games and e-sports that are not sanctioned by a sport's governing body. Some of the most popular sports you can bet on in Colorado include:
Betting on the Super Bowl in Colorado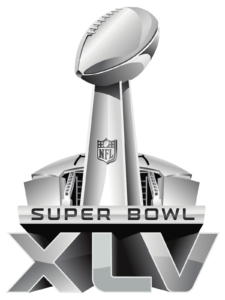 Keep in mind that betting on the Super Bowl weekend will only get more popular as more and more legal online sportsbooks appear. Players that live in places such as Colorado which allows for legal wagers can do it from the freedom and accessibility of their mobile device. For the Super Bowl, you can bet on:
Point Spread
Betting against the point spread. You can either take the favorite and give points, or bet on the underdog and receive them.
Moneyline
You must pick a team to wager on, but the outcome of the bet is decided on which team wins the game.
Totals (Over and Under)
Game totals are a popular betting option for people unsure of which teams will win, as they can simply wager on the game's over or under.
Betting on March Madness
There are a number of different ways you can bet on march Madness. This can be done through individual games, or by placing a wager on the winner of the tournaments, and there's even an option to place live bets as the action plays in real-time. The bets on offer are:
Moneyline — Where you pick the winner of a game.
Point Spread — You can take the favorite minus the points or the underdog plus the points and find the best point spread or odds.
Totals — The oddsmakers set an estimated number, and the bettors decide if they expect the total to be over or under.
Props — Bet on which player will score the most points and what will the actual margin of victory be
Parlays — Tie together multiple game bets on a single betting slip, the result being a parlay.
Futures — Bets you can place on something that has yet to happen, such as guessing the winner of the tournament.
Live Betting — allows you to place wagers after a game starts, it's fast-paced and offers a lot of opportunities.
Betting on NFL Sunday

Betting on NFL Sunday through applications gives you several advantages such as:
Making it easier to place bets
Easily deposit bonuses and odds boosts
Convenient to bet from nearly anywhere where it is legal
Multiple ways to deposit and withdraw funds
Live betting options are included
You can bet on a lot of offers, such as Point Spread, Moneyline, totals, Futures, Prop betting, Parlays, and even through live betting. Sports fans are in for a lot of games.
Where Can You Place Sports Bets in Las Vegas?
There are a lot of sportsbook operators that offer online sports betting in Las Vegas, these include:
FanDuel Sportsbook
DraftKings Sportsbook
Fox Bet
BetRivers
BetMonarch
BetMGM
How to Start Betting Online in CO?
The Colorado Sports Betting online industry has never been easier to get into. In order for sports bettors in Colorado to place a bet online, there a few steps they need to take.
Visit the website and find the Join or Register button.
Log in and make a deposit when using the 'My Account' section of the page or application.
Use the menu in order to find your chosen spot and market.
Now, click or tap on the odds of your bet and add it to your bet slip. Finally, on the bet slip, you can enter your stake and hit the "Place Bet" button to confirm the bet. Congratulations and welcome to the world of online betting.
How Do You Deposit or Withdraw Your Money on Colorado Online Betting Sites?
Depositing and withdrawing funds from online betting sites and applications has never been easier. Payment can be done through the web, or through mobile sports betting apps.
Credit and Debit Cards: You can use bank cards such as debit or credit cards, this includes brands such as Visa, Mastercard, and American Express, or even Discover cards.
E-Wallets: Electronic wallets are also an option, and these include PayPal, Skrill, and Neteller, although they require initial funding from a bank account.
Pre-Paid Cards: This includes a Visa Gift card.
Pay by Phone: You can also use your phone to deposit money
PayPal: Electronic wallets such as PayPal are also allowed to both deposit and withdraw funds safely.
Paynearme: Paynearme is also an excellent option that allows you to pay easily even with cash.
Advantages and Disadvantages of CO Online Betting Just like with anything, there are pros and cons to online betting. By far some of the biggest pros are the convenience and security of online betting. You simply just need to open up your desktop computer, laptop, phone, or tablet and visit a website or open an application in order to start betting. You can easily deposit funds into your account and place a wager quickly and efficiently. You also gain access to a lot of perks you wouldn't otherwise get offline, such as cashback on losses, rewards that are based on wagering activity, enhanced odds on selected events, prize draws, and competitions as well as wagering leaderboards and tickets to sports events.
You can bet on sports such as football, soccer, basketball, baseball, golf, tennis, hockey, boxing, mixed martial arts, motor racing, cricket, rugby, snooker, darts, bowls, gaelic sports, futsal, speedway, alpine skiing, volleyball, badminton, handball, netball, table tennis, water polo, athletics, and trotting. When it comes to the major leagues, you can bet on:
This allows you to wager on the Denver Broncos, Denver Nuggets, Colorado Rockies, and Colorado Avalanche. You can also bet on college football and basketball including:
Colorado Buffaloes
Colorado State Rams
Air Force Falcons
Denver Pioneers
Northern Colorado Bears
The cons are usually the lack of personal interaction and the transaction fees that are seen on all platforms. Remember to follow all the sports betting rules as mentioned by the Gaming Enforcement Division.
Read more about legal optinos for online betting in Colorado: 
FAQ
Is Online Betting Legal in Colorado?

Yes, in Colorado, also known as The Centennial State, sports betting is legal as of May the first, 2020.
What Are the Best Online Betting Sites?

Some of the best online sportsbooks in Colorado are: Pointsbet, DraftKings, FanDuel, William Hill, BetRivers, and Sugar House
Do You Have to Live in Colorado to Gamble Online?

You have to be located within a state in which online gambling is legal.
Do You Have to Be 21 to Bet on Sports?

Yes, the minimum age to bet on sports is 21 in Colorado.
How Do I Place a Bet Online?

Register for any service or website you like, go to the 'My Account' section, deposit funds, find a game you would like to bet on, enter the wager you have in mind, and click on "Place Bet".
Written by: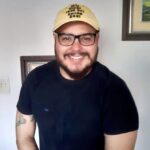 Andy is a skilled recreational gambler for more than 11 years. His primary focus is on the regulated US online casino and poker markets. Editor-In-Chief at Luckycolorado.com.