Xpressbet For Real Money Sports Betting in Colorado
Published: Nov 13, 2020
Updated: Jan 4, 2022
$500
Screenshots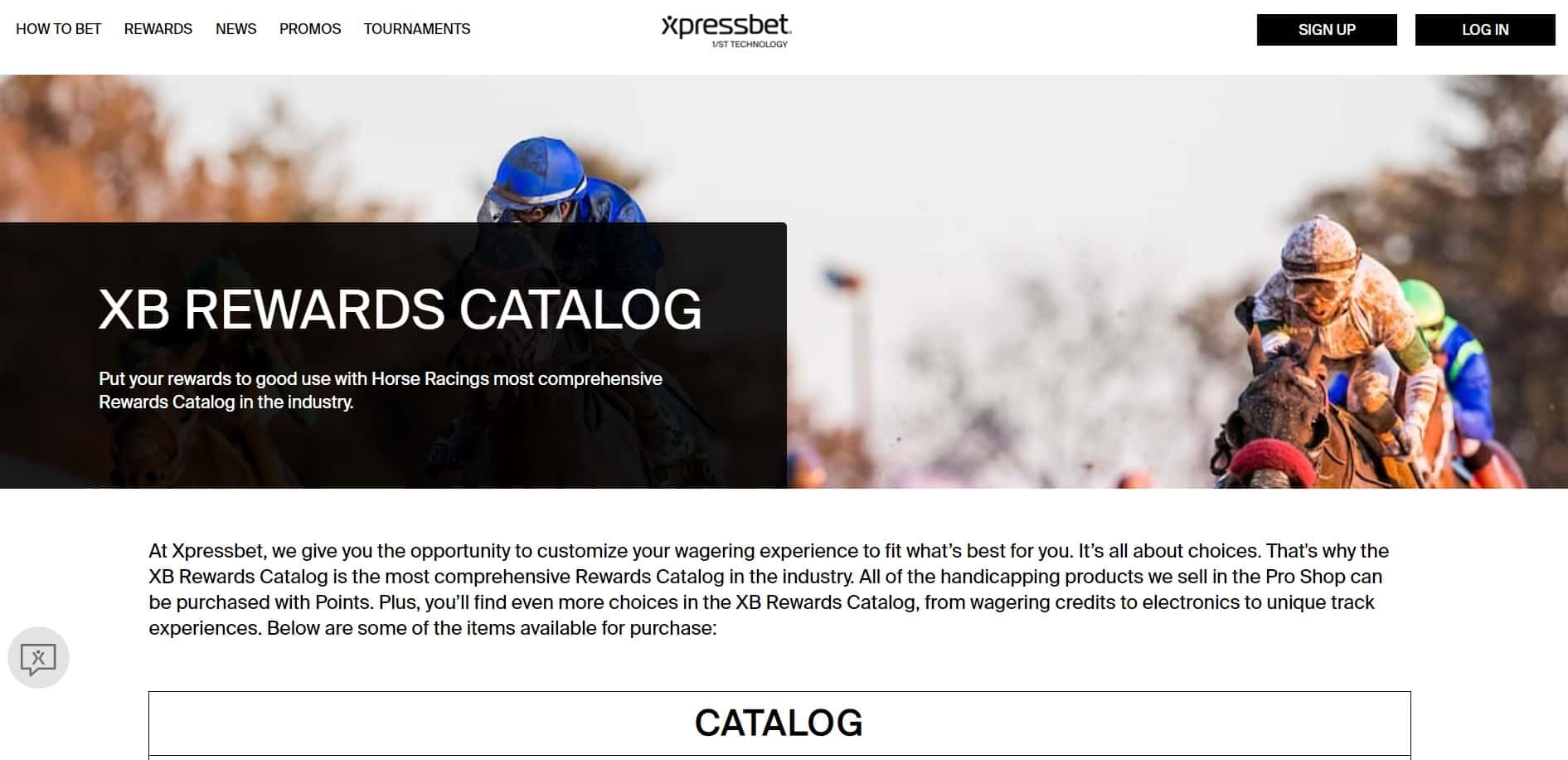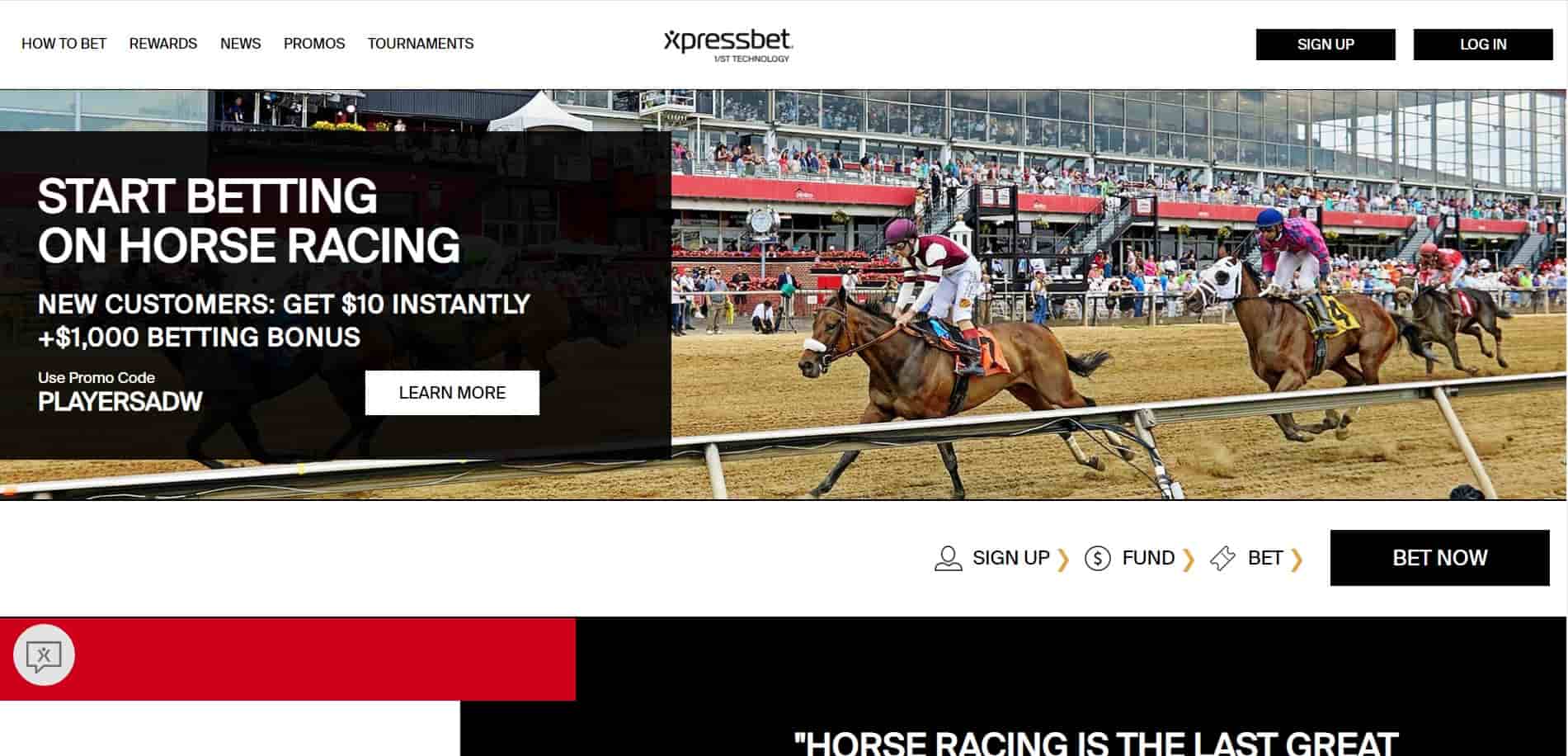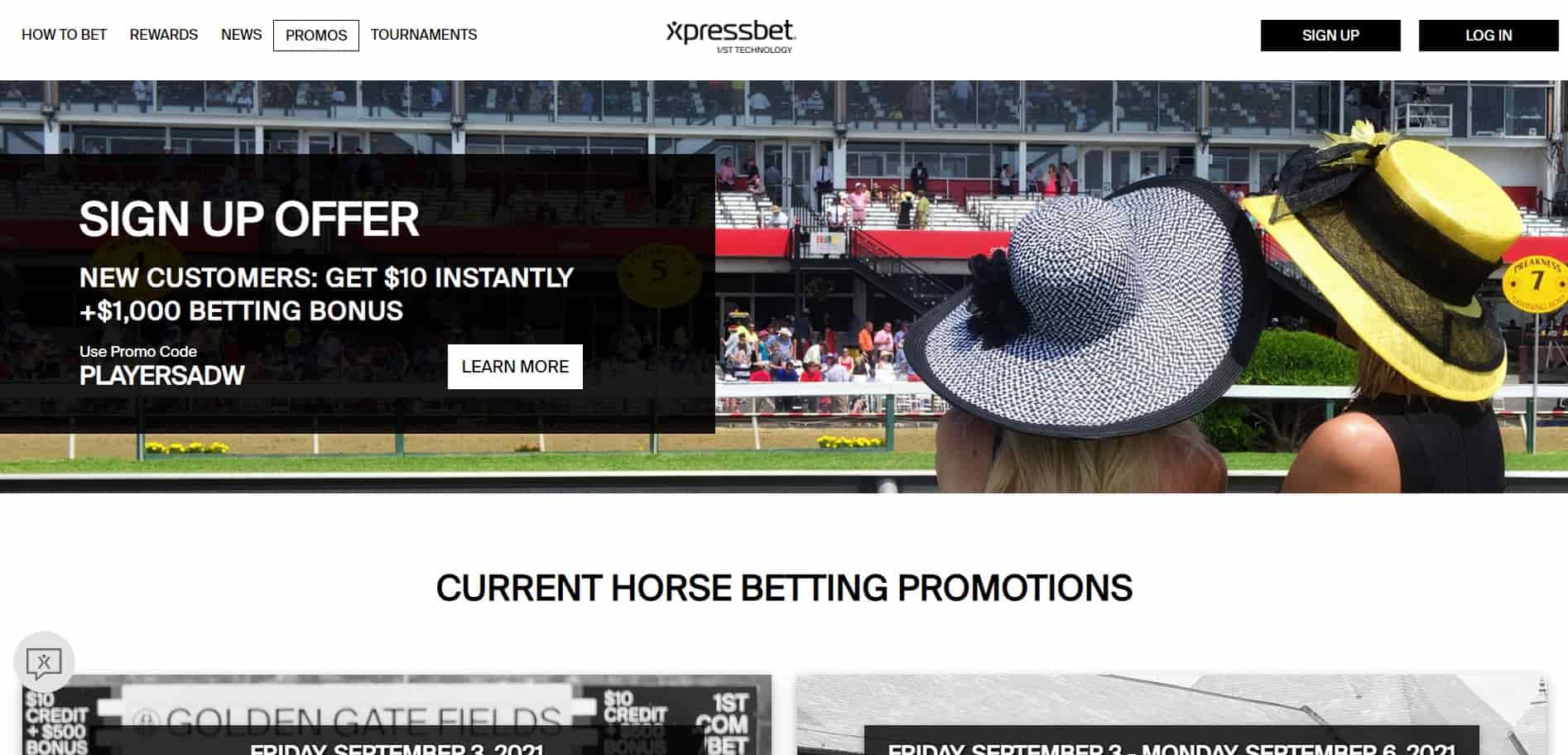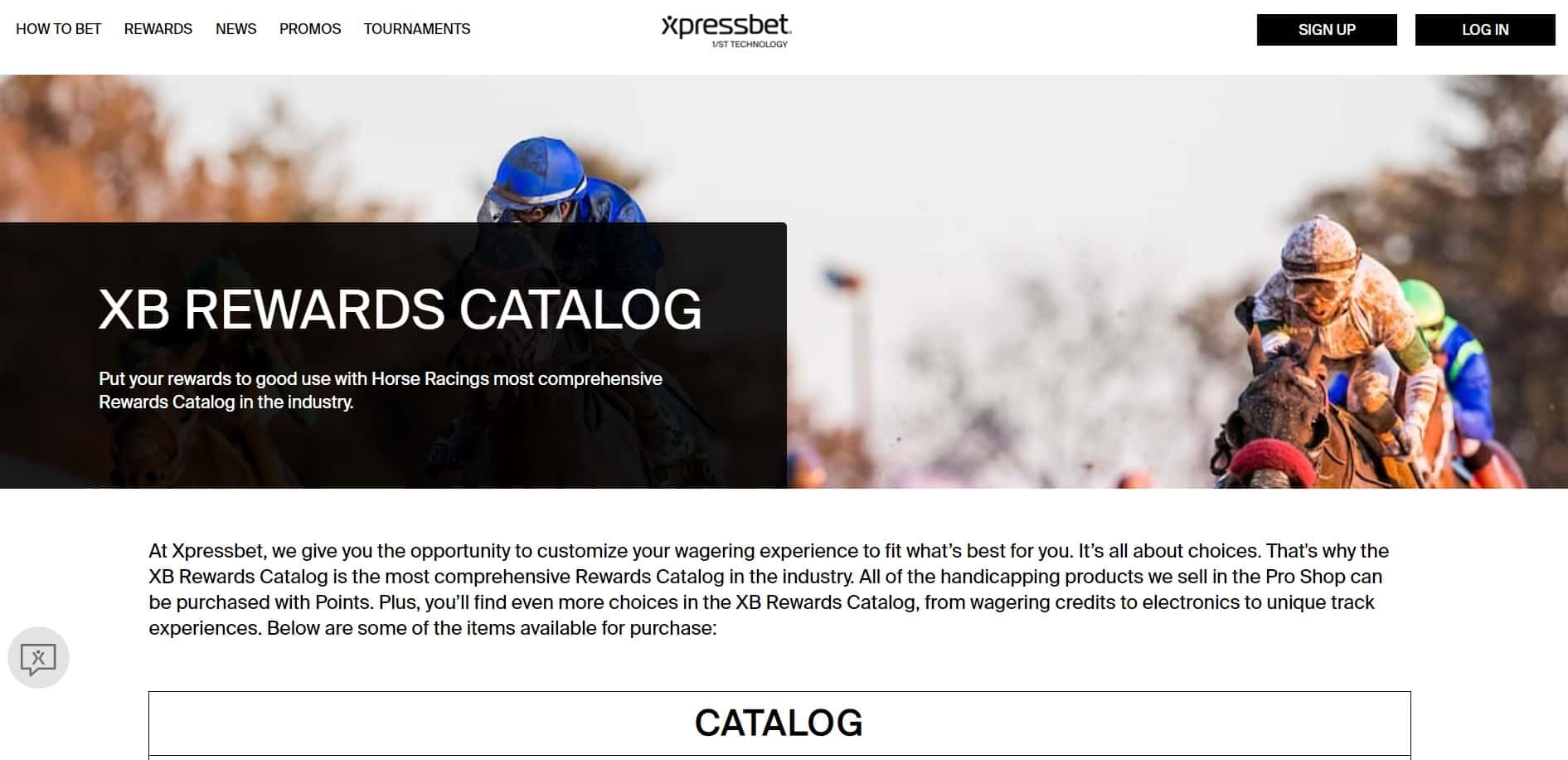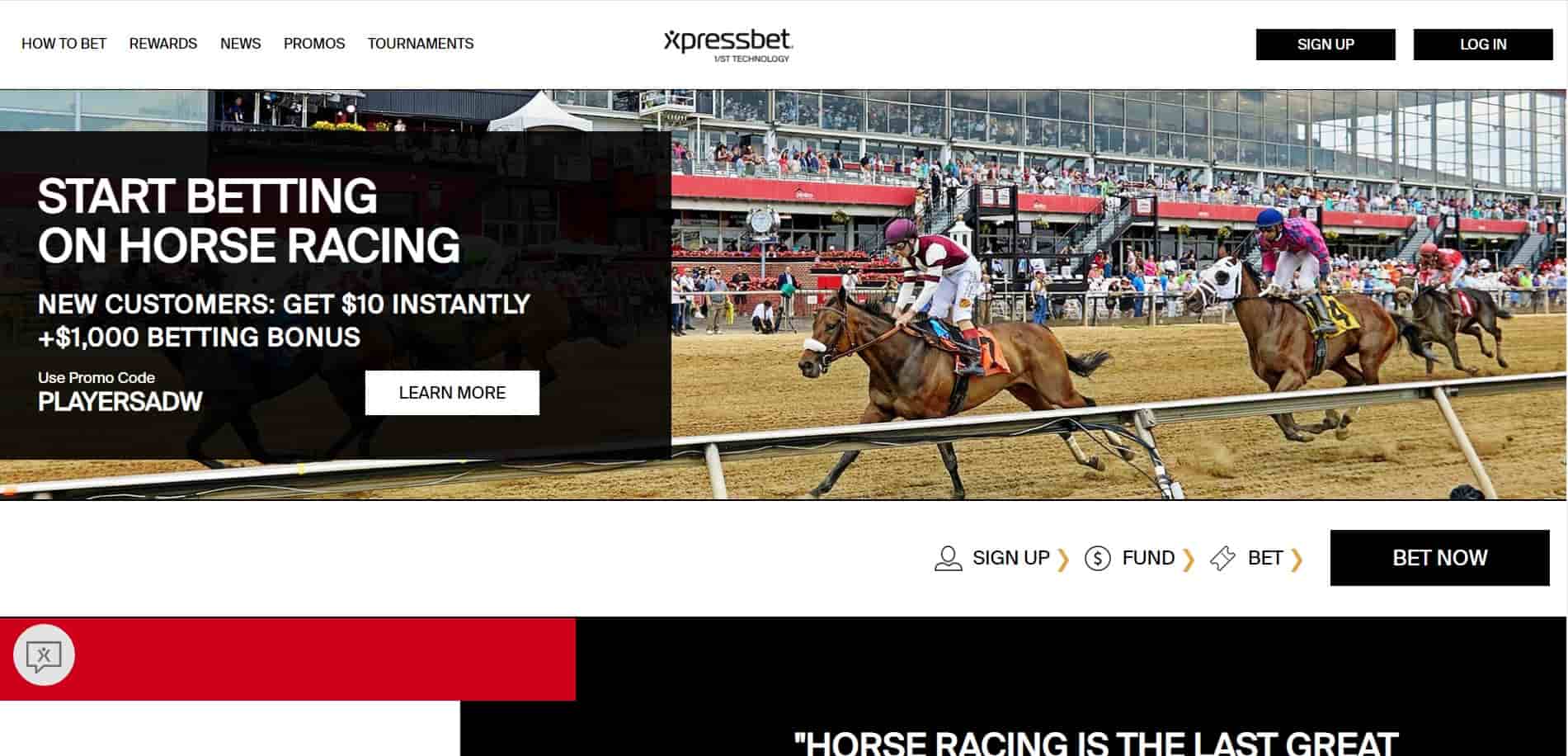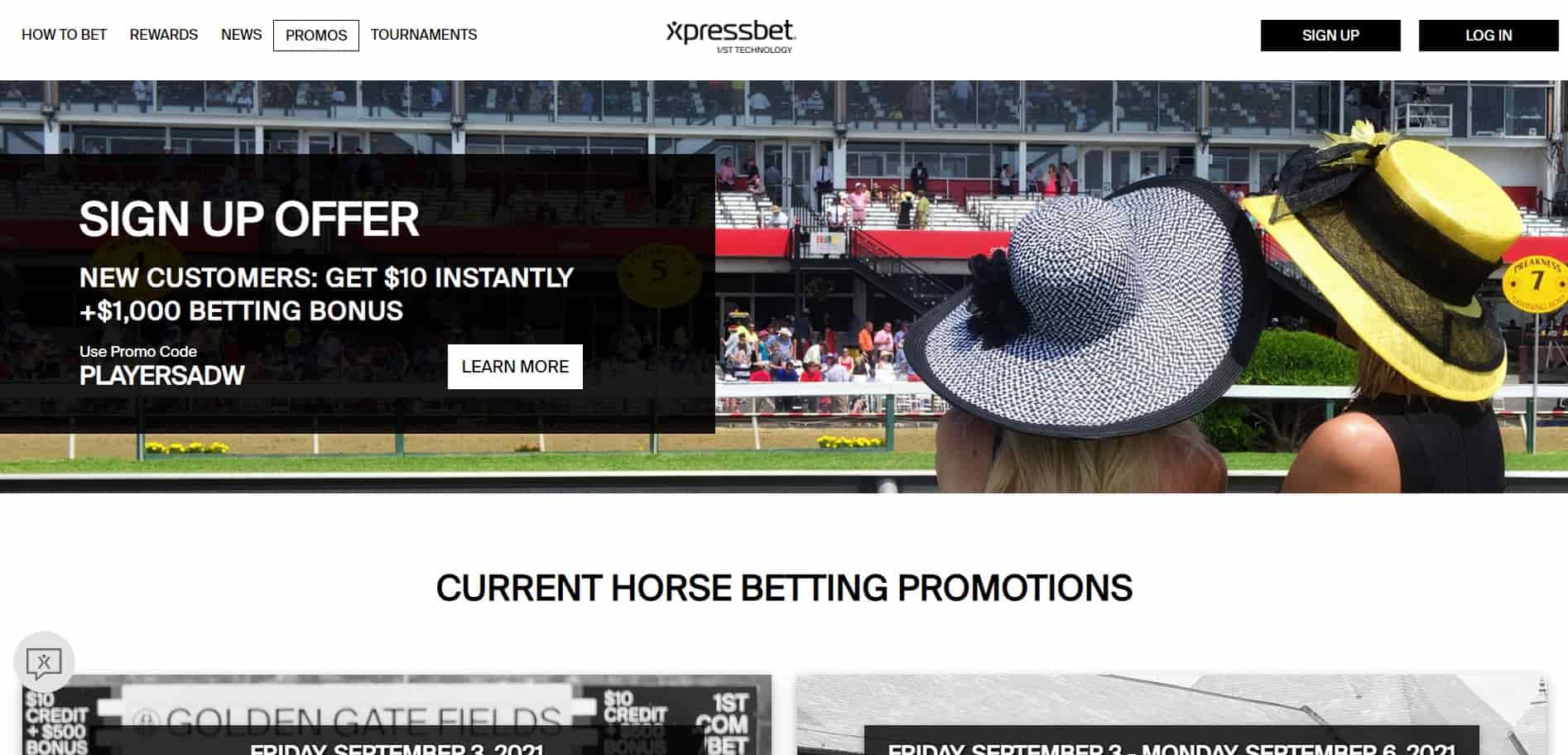 Xpressbet is a US racebook established in 2002 as a subsidiary company of The Stronach Group and has been in operation ever since. The site is a mobile racebook operator that serves as a wagering platform to hundreds of quarter horses, harness, and thoroughbreds race tracks across America, Australia, Europe and Africa. It offers legal wagering services to online bettors by allowing them to watch horse races via their mobile devices and place bets. The company is a top choice for bettors in Colorado because of the tested and trusted high-quality service to clients.
The benefits of playing at Xpressbet include; an easy sign-up process, no account charges, multiple deposit and withdrawal platforms, and security. Customer funds are kept in a bank separate from the bank's running capital and are insured by the FDIC. The money remains in this bank until the player moves it to wager or withdraw. Bettors need not worry about unlawful practices at Xpressbet because it runs under the Oregon Racing Commission license and strictly obeys the commission's rules and regulations. The site is legally accessible to numerous US states, including the state of Colorado.
Xpressbet Racebook Promotions and Bonuses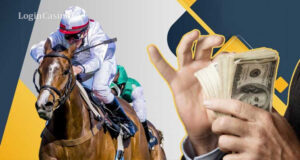 The site offers exciting promotional deals and bonuses to attract clients and build an amicable relationship. Welcome offers are advantageous to new customers, while old clients qualify for promotional deals like referral bonuses, free contests and Xpressbet rewards for wagering. There is a Colorado Xpressbet bonus of a $10 free credit to wager right after creating an account. Additional $10 wagering credits up to $500 each time a bettor wagers up to $100, and within the first month of signing up. It is a new player welcome bonus that can be claimed with the Xpressbet Promo code. For old customers, they stand to win a $50 referral bonus provided the new client wagers up to $100 within the first month of sign-up. The site offers free daily picks created by expert Xpressbet handicapping for players who are inexperienced or indecisive.
There is a cashback offer called the money-back guarantee Pegasus world cup, where bettors may be refunded if their horses finish in the second or third position. Also, a weekly tournament where customers stand to win up to $500 worth of prizes, and a final round to win gifts worth up to $25,000. Xpressbet racebook has an above-average welcome bonus compared to its contemporaries. One of the promo codes Xpressbet is SPORTOFKINGS to claim welcome offers.
Special Offers and Rewards for Loyalty in Xpressbet Colorado
Xpressbet race betting in Colorado has one of the best betting rewards: a vast selection of offers and free sign-up. The loyalty reward program is available to every bettor and guarantees real money wins. There are four levels of loyalty rewards; silver, gold, platinum, and diamond. Each step comes with more benefits; hence, players should strive to make much of this promotional deal by advancing to the highest level, which is diamond.
There is a bonus point for each dollar that is wagered. it is up to 25% for silver, 50% for gold, 75% for platinum, and 100% for diamond. These bonuses are credited into customers' accounts at the beginning of each month. Xpressbet loyalty rewards come with many benefits like discounts on credit card charges, free FedEx withdrawals, access toll-free lines, and free live teller services. Gold level earners have a 10% discount on credit card charges, platinum attracts a 20%, while diamond level bettors earn a 100% free credit card discount up to $4000 per month.
Betting Types in Xpressbet Racebook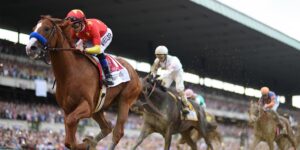 Xpressbet Race show provides betting types like win, show, place, trifecta, superfecta, quinella, show, super high 5, daily double, and pick 3-4-5-6.
The quinella bet is not available in some racetracks, and to win is for players' horses to finish 1st or 2nd in any order. Earnings are low with a $5-$75 payoff range, and it is less for most betting types. The super pick 5 bet is similar to the lotto; horses must finish as the first to fifth position to win; if no one wins, the chance carries on to the next day. It is offered once and usually in the last race of the day; also, the payoff range is $3000 and above. The daily double bet is one of the easiest, with a low payoff range of $15 to $150. Here, players bet on the winners of two races, usually offered in the first two and last two races per day.
Players can employ any of the best types in the tournament options; the top two most popular ones are the live and showdown tournaments. For the live game, customers can compete for a one-day contest to win prizes worth $35,000, and may place $20 win bets on ten different races where the top five bettors win monetary rewards. On the other hand, the showdown tournament offers $50,000 worth of prizes and a $20,000 cash win through $20 win bets on everyday races. Here, each player stands a chance to win a 'sweep the card bonus' of $10,000.
There are also the Preakness stakes for clients to bet on. Here, Xpressbet provides a free wager guide that includes expert picks, play strategies, and analysis reports. There are special rewards and bonuses for Preakness stakes.
Kinds of Bets That May Be Found in CO Xpressbet
Win: This bet is the traditional type and arguably the best of all. Here, players wager on their horses to win the race. In Xpressbet, it has a likely payoff range of $4 to $50 and more.
Place: Here, bettors play for horses to finish first or second. It has a very low return rate between $3 to $1o in Xpressbet.
Show: Show bet is the safest and most conservative type of all. Players wager on their horses to win first, second or third position. There's a high-winning chance with an Xpressbet payoff range of $2 t0 $4.
Exacta: Exacta is a tough bet with a low winning chance. Bettors play for horses to win first and second positions in that exact order. It is a risky bet and mostly played by experienced bettors. Returns in Xpressbet are in a $10 to $150 range.
Superfecta: Superfecta is one of the most challenging bet types with a $100 to $5,000 payoff range in Xpressbet; horses must finish 1st, 2nd, 3rd, and 4th to win. It is a high-risk game and usually left for experienced players. There is the 10-cents superfecta – a low-cost alternative and is quite popular among bettors.
Trifecta: Trifecta is another tough bet where players' horses have to win first, second, and third. It is common among experienced players and has a high returns range of $50-$1,000 in Xpressbet.
Pick 3-4-5-6
Pick three is a tough bet where you pick horses to win three races. Xpressbet payoff range is $50 t0 $500 and more.
Pick four is tougher than pick three as bettors have to pick horses to win four races. It has gained popularity in recent times. Returns range is $200 to $2000 and more.
Pick five is the toughest of the three, with players having to pick five consecutive race winners. It makes up for the difficulty with a high payoff range of $300 to $1,000,000.
Pick six is a lotto-like bet where horses have to win six different races. It is the ultimate jackpot of racebooks and is only for daredevils. When no win is recorded in a day, it carries on to the next, increasing the payoff amount. Returns range is usually between $1,000 to $1,000,000.
A common feature of these bets is that the more the horses, the more each ticket cost.
Xpressbet on Mobile Platforms
Xpressbet racebook has a high-functioning website and a downloadable mobile app for online wagering. The CO Xpressbet app may be accessed after creating an account; it is designed to run smoothly on IOS devices, while Android users have to use the website. The mobile application software is suitable for on-the-go banking transactions like deposits and withdrawals and makes it easy to manage accounts. The website has three wagering interfaces, namely, wagerpad classic, wagerpad pro, and wagercash. Players can customize their browsers to any of the three options as they are optimized to run smoothly on mobile devices for a top-notch experience. The website and application platforms provide the same services, including a free live-stream and replay feature to show racetracks from all over the world.
The site is also available on Windows, MAC, Firefox, and Chrome browsers asides from IOS and Android platforms. Xpressbet Colorado online review shows that the mobile application is updated regularly to feature new site additions and modifications. Players can wager on their picks from the comfort of their homes and without much hassle.
Xpressbet Deposit and Withdrawal Methods

The site provides numerous funding methods including; Visa, Paypal, Mastercard, Neteller, Green Dot Moneypak, Green Dot Register, cash deposit, Paynearme, check, bank wire transfer, and money order. Transactions are fast and secured with protective measures to prevent fraudsters. Bettors can also make deposits and withdrawals via the site's banking platform called Xpressfund to transfer money to and out of players' bank accounts for free. Players can make withdrawals by mail, wire transfer, PayPal, and 1/ST Play+ card. The withdrawal time is immediate, while funding through mail takes one business day for the check to deliver. Wire transfers over $250 are free of charge.
Customer Service System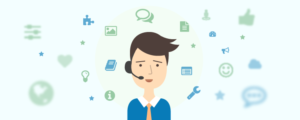 Xpressbet ensures its customers get the best service treatment by providing around-the-clock customer support. Professional agents are at your service to put you through how to operate the mobile platforms and answer questions relating to the services at Xpressbet. These agents may be reached through toll-free phone calls, contact forms, email, and mailing addresses. The site does not offer a live chat option; however, the customer support platforms are readily available and quick to respond to all clients' needs. There is a customer care Xpressbet horse racing phone number on the site that is open every day from 10:30 am to 11:00 pm.
Xpressbet customer service can answer general questions regarding banking, account creation, sign-up requirements, bonuses, and rewards. The site has pages on various social media platforms like Instagram, Twitter, and Facebook to connect with customers.
Recent Updates in Xpressbet Colorado
There have been some new developments at Xpressbet Racebook Colorado, from upcoming tournaments to recent betting offers. The site is set to resume some tournament games in 2021 like; Beat the Host tournament held every Saturday from January to February 2021, the Xpress Live tournament and Showdown tournament in March 2021, and the Fun in the Sun contest that is slated for August 2021. There is also a recently updated free guide for preakness stakes wagering in 2022.
Xpressbet recently introduced parlays. A parlay is what happens when you win a wager and reinvest the money into a similar stake. Gamblers accumulate their winnings by rolling over on to the next bet, and the next, between two to six races, to increase payouts.
Conclusion
This Colorado Xpressbet review shows that the site provides a top-notch gaming experience for horse racing with real money winnings. The various banking options, betting types, customer support mediums, and online platforms put it at the top of Colorado's best online racebooks. Sports bettors should visit Xpressbet directly in Colorado to enjoy a full gaming experience.
We hope that information from this article was helpful but, if you still have any doubts, do not hesitate to check other reviews that we prepared for you. There are a lot of options on the sportsbooks market in the US (Colorado), and you can be sure that we choose only the best ones for you:
FAQs
Is Xpressbet online racebook legal in Colorado?

Yes, it is. There are no legal restrictions to play Xpressbet in Colorado.
How old should I be to bet on horse races in Colorado?

18 years of age. Anyone below eighteen years old is restricted from wagering on horses in the state of Colorado.
Is there an Android app on Xpressbet?

No, there isn't. The site hasn't provided an Xpressbet Android app.
What is Superfecta?

Superfecta is a betting type in America. It requires bettors to predict the first four winners of a race in the exact order.
How can I check odds on Xpressbet?

You can check the current CO Xpressbet racebook odds after creating an account. Signing-up to the site will provide you with all the information needed to wager.
Written by: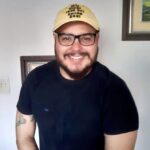 Andy is a skilled recreational gambler for more than 11 years. His primary focus is on the regulated US online casino and poker markets. Editor-In-Chief at Luckycolorado.com.
Best DFS Betting Options and Online Sportsbooks to Bet!